In Michigan law, there is no such notion as "legal separation." However, there is a similar divorce alternative known as separate maintenance. A formal separation resembles a divorce, with the main difference being that spouses remain legally married while living apart and managing their finances separately. If you want to find the answer to the question "What does it mean to be separated?", know more about a separation agreement, or understand whether legal separation is a suitable option for you, check the information presented below.
What Is a Legal Separation?
Legal separation in Michigan is a legitimate possibility for spouses to end their relationships without terminating their marriage in court. However, they still need to file documents for separation, covering assets and debts division, child custody and support, alimony, etc., and wait till the judge reviews and signs them. The separation process often serves as a preparatory stage for divorce. However, for some couples, separation maintenance yields opposite results, motivating spouses to work through their marital hardships and start a relationship from the very beginning.
Some couples who doubt if separate maintenance will work for them choose the trial separation in Michigan. During this stage of their relationships, partners can reevaluate their marriage and understand whether they want to save it. Typically, spouses discuss the terms of a trial separation orally but can also compile a written agreement.
What Are the Grounds for Legal Separation?
Michigan is a no-fault divorce state, so a spouse filing for separation does not need to prove to the court that a partner's wrongdoing led to the break-up of the relationship. The decision to separate often stems from irreconcilable differences and irretrievable breakdown of relationships when people no longer want to be together.
How to File for Separation in Michigan
Separate maintenance in Michigan is possible in five simple steps if spouses can agree on all crucial points of their separation.
To legally separate from your spouse in Michigan, you need to: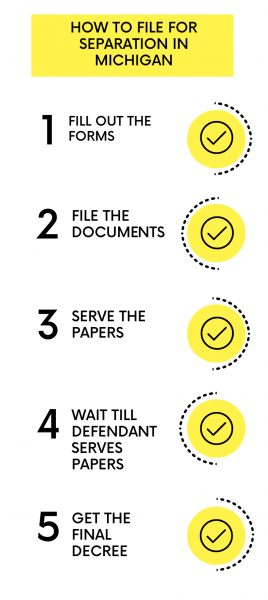 Fill out the forms: To find out what documents are required for your case, consider contacting a lawyer since Michigan law does not specify standard forms for separate maintenance.
File the documents: Filing for legal separation in Michigan is possible in person with the family court in your county of residence, by mail, or online. If you choose an online paper filing method, you will have to pay some money for uploading your documents in addition to filing fees.
Serve the papers: You need to ensure that your spouse gets copies of all filed papers. According to the law, neither you nor a person somehow related to the case, e.g., your relative or friend, can serve the papers. For an additional cost, you can ask the sheriff or private process server to deliver documents to your partner. To prove that papers were served to the other party, a sheriff or another authorized expert must complete an Affidavit of Service, specifying the place and time of delivery.
Wait till the defendant prepares, files, and serves papers: A defendant has to file a response within 21 days from the moment they have been served. They should also serve the filing spouse with all the documents they submitted to the court.
Get the final decree: If the terms of separate maintenance negotiated between spouses do not contradict the law, the judge will sign a Decree of Separate Maintenance.
If partners aren't cooperative about their separation, they will have to participate in case management conferences, family therapy, mediation, etc.
Another important aspect to remember is that if one spouse asks for a legal separation while the other one files for divorce, the judge will consider this counterclaim and start a divorce case.
What Is a Separation Agreement and What Do You Need One?
A separation agreement is a binding contract describing all conditions of partners' separate living in detail. It usually contains information about property and debt division, child custody and visitation, and child and spousal support. This document is drawn for each partner to understand their rights and responsibilities after separation and prepared before filing for separate maintenance.
Quite often, a separation agreement is a very detailed and complex document, especially if partners have many intricate aspects of separation to elaborate on. Consulting an attorney is advisable if any point of this document is confusing.
How to Choose Between Legal Separation vs. Divorce in Michigan
While the core idea of legal separation and divorce is similar, some couples feel they should separate before divorce. It is a wise choice for spouses since it gives them time to understand their marital problems and find ways to solve them. On the other hand, it may allow them to realize that the marriage is over and divorce is inevitable. To better understand the difference between the two processes and decide which option is suitable for your case, check the advantages and disadvantages of filing for divorce and getting a legal separation.
Reasons to Choose Separation over Divorce
For some couples, divorce is not a valid option because of:
Religious beliefs. Being separated without officially ending the marriage is a suitable choice for spouses who want to avoid the church's disapproval.
Doubts. Many spouses choose separation before divorce if they undergo difficult times in their marriage and want to live separately to determine whether there are any chances of improving their relationship.
Health insurance benefits. One partner may want to continue using health insurance coverage offered by the spouse's employer. Still, in some cases, separate maintenance makes it possible for an employer to deny the coverage to the non-employee spouse.
Finances. Filing for separate maintenance may be cheaper than initiating a divorce process.
Reasons to Choose Divorce over Separation
Getting divorced in Michigan is recommended if spouses want to:
Get remarried. Bigamy is illegal in the state, so you must end your marriage in court before registering a new one.
Have kids with another person. If a woman has a child with another man, her legal husband will still be recognized as the child's father.
Save time and money. People choose divorce by separation because if, during the latter, they decide to end their marriage officially, they will need to start a new divorce case. It means there would be more expenses to cover and more time to wait until the court finalizes the case.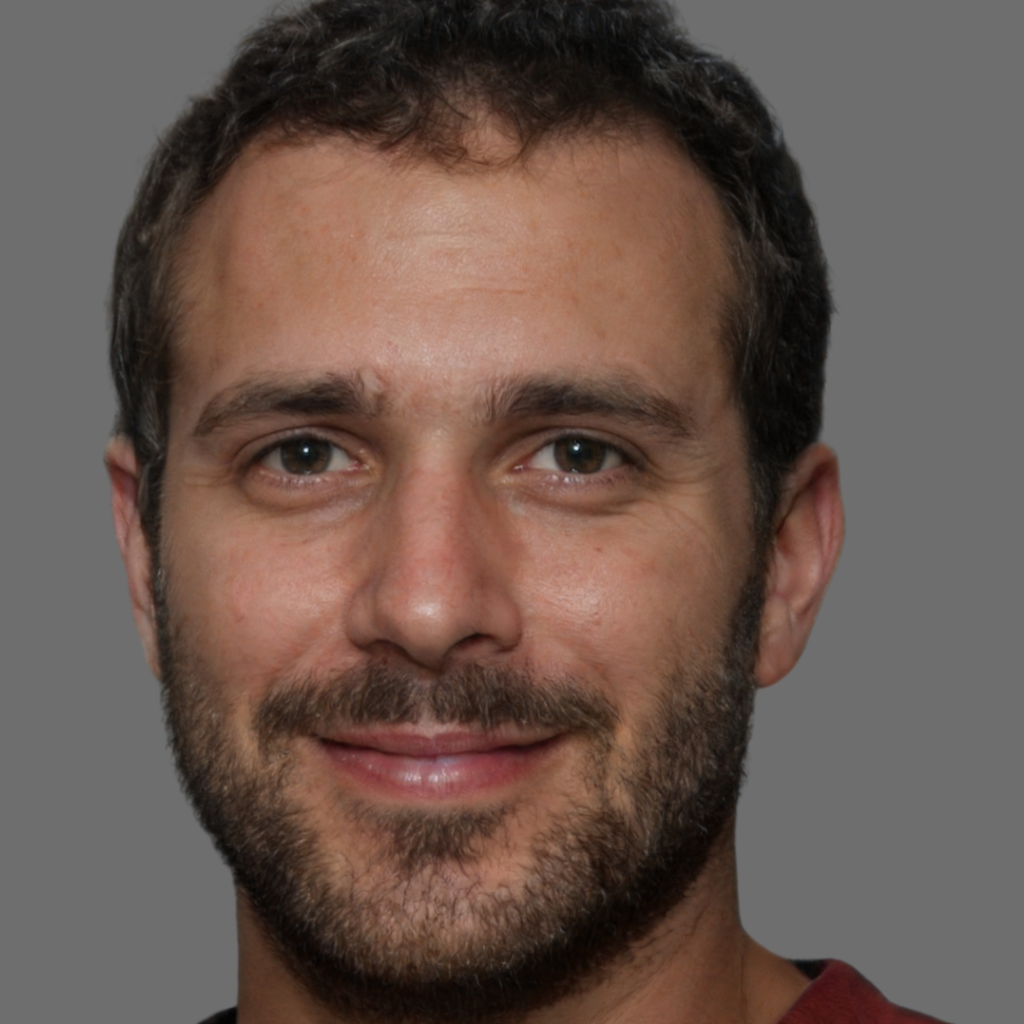 Erik Smith is a well-known divorce specialist and writer at midivorcepapers.com with a background in marriage counseling and therapy. Having worked with countless couples, Erik brings a wealth of knowledge and experience to his writing.